Many DesignCon participants have written books. While most are technical books about things like signal integrity, at least one is pure fiction.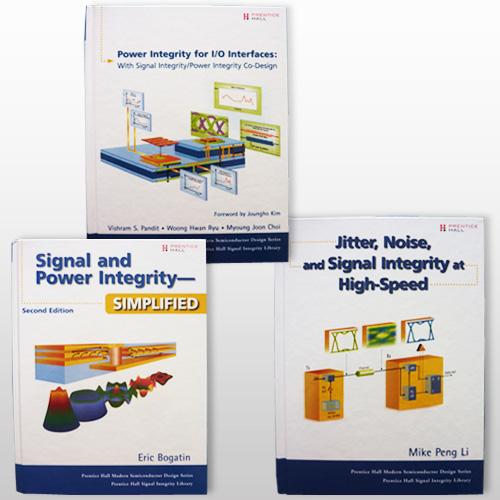 I have four books in my library written by DesignCon participants. Three of them are in the photo above. The books are Jitter, Noise, and Signal Integrity by Mike Peng Li; Signal and Power Integrity -- Simplified by Eric Bogatinl; and Power Integrity for I/O Interfaces: With Signal Integrity/Power Integrity Co-Design by Vishram S. Pandit, Woong Hwan Ryu, and Myoung Joon Choi.
Also on my shelf is Design and Test for Multiple GBPS Communication Devices and Systems by Mike Peng Li, executive editor.
I have other related books here, which I will add as comments. But first, it's your turn. Authors, add your books below. If you know of any other DesignCon participants who have written books, tell us in your comments. Finally, If you know of any relevant books to the DesignCon Community, list them, too. Be sure to make note if the author is a DesignCon participant.
If you'd like to add an image of your book to your comment, you can, but you have to upload the image somewhere on the Internet and insert the link. Just click on the Insert Image icon, the one to the right of the anchor.
OK, now go.